Join us for seasonal and special events throughout the year.
---
Martin Luther King Jr. Day Holiday Closing
January 19 – 21, 2019
The Lexington County Museum will be closed for the MLK Day weekend.
Military Timeline Event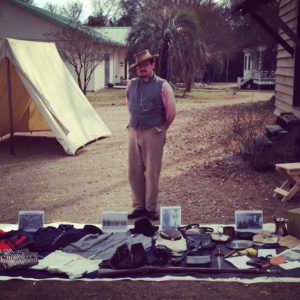 January 26, 2019
10:00 am to 4 pm
Candlelight Tours begin at 7:00 pm and 8:00 pm
Lexington County Museum Complex
231 Fox Street Street Lexington, SC
Military Timeline Event is free to the public
Candlelight Tours are $5 for adults and $2 for children 12 and under
Join the Lexington County Museum as we host an event showcasing the uniforms and equipment of soldiers from the American Revolution through the wars of the 20th century. Visitors will learn about the soldiers, what camp life was like, and about the equipment they carried. A candlelight tour will be offered at 7 pm and 8 pm. This tour will showcase vignettes from Lexington County's military history.
Murders and Mysteries Walking Tour of Lexington
February 9, 2019
Tour begins at 8 pm
Icehouse Ampitheater
107 West Main Street Lexington, SC
Free
The Lexington County Museum will offer its free "Murders and Mysteries" walking tour of downtown Lexington on February 9th starting at 8 pm. This tour is a great way to learn about the history of the town and hear some very interesting stories along the way. Attendees will learn about some of the murders, trials, and other crimes that occurred on Lexington's Main Street in the 19th and early 20th centuries. This free tour will begin at the town's Icehouse Amphitheater and will last about an hour. Attendees will follow a guide between Church Street and South Lake Drive. Because of the mature subject matter, attendees must be 18 or over or have parental permission. This event is offered at no cost and no reservations are needed. For more information or questions, please call the museum at 803-359-8369 or email us at museum@lex-co.com.
"Love Letters from the Past: Honoring our Veterans" Fundraiser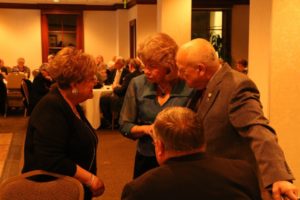 February 16, 2019
6 pm to 10 pm
Lexington Town Hall
111 Maiden Lane Lexington, SC
Tickets are $60 per person in advance.
Click here to purchase tickets or a sponsorship
Come out to honor Lexington's veterans and support the Friends of the Lexington County Museum. This gala will include a silent and live auction of some wonderful items. Copies of letters from Lexington County veterans while serving overseas will be on display as well. Tickets include dinner, drinks, and dancing. Sponsorship opportunities are available. All funds go towards the upkeep of the buildings and exhibits at the museum. For more information, call the museum at 803-359-8369 or email us at museum@lex-co.com.