Join us for seasonal and special events throughout the year.
---
Martin Luther King Holiday Weekend
January 13 and 14, 2018
The Museum will be closed for the MLK holiday.
Civil War Encampment and Candlelight Tour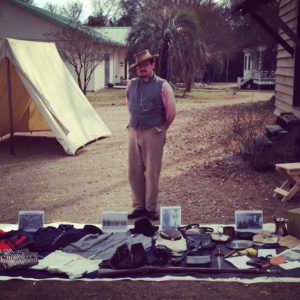 January 27, 2018
Encampment – 10 am to 4 pm
Candlelight Tour – 7 pm and 8 pm
Lexington County Museum Complex 231 Fox Street Lexington, SC
Encampment – Free/Candlelight Tour – $5 for adults; $2 for children
This living history event will show how soldiers from Lexington lived during the last few years of the Civil War as well as what life was like for Union soldiers that came through Lexington. Living historians will participate in drill demonstrations as well as show what camp life was like. This will be a great opportunity for adults and children to come and learn about the daily life of the average soldier, including the weapons they used, their uniforms, and what they ate. The museum will be open for tours that day as well. The museum will also be holding a candlelight tour the evening of Saturday January 27. This event will feature scenes from the Civil War and will start at 7 pm and 8 pm. Tickets for the candlelight tour are $5 for adults and $2 for children 12 and under. For more information about these events, call the museum at 803-359-8369.
"Murders and Mysteries" Walking Tour

February 10, 2018
8 pm
116 East Main Street Lexington, SC
Free to the Public
Attendees will learn about some of the spookier and more gruesome aspects of Lexington's history as we will discuss murders, lynchings, and mysteries that occurred in downtown Lexington. Because of the mature subject matter, we ask that attendees be over 18 or have parental permission. For more information call the museum at 803-359-8369.
"Celebrating the Swiss German Heritage of Lexington County" Museum Fundraiser Gala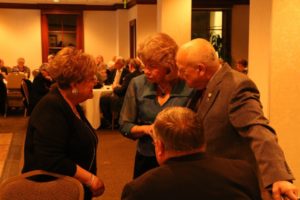 February 17, 2018
6 pm to 10 pm
Lexington Municipal Center
111 Maiden Lane Lexington, SC
Tickets $60 in advance/$65 at the door
The Friends of the Lexington County Museum will host its annual fundraiser on February 17, 2018 from 6 pm to 10 pm at Lexington's Town Hall, located at 111 Maiden Lane in downtown Lexington.This year's fundraiser will focus on the Germanic heritage of Lexington County as many of the early settlers came from Switzerland and Germany. To celebrate this heritage, the Friends fundraiser will feature a few speakers discussing the early history of the area as well as authentic German cuisine. A small exhibit featuring artifacts and photographs relating to the early history of the county will be on display as well. Sponsorship opportunities are available as well. To purchase tickets or to become a sponsor, visit our "Get Involved" page. For more information call the museum at 803-359-8369.