Join us for seasonal and special events throughout the year.
---
Hands-on History Program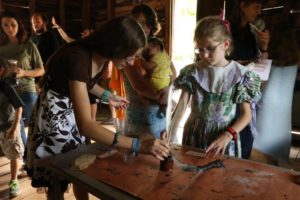 July 19, 2018
10:30 am to 12:30 pm
Lexington County Museum Complex
231 Fox Street Lexington, SC
Free to the public
Looking for something free, educational, and fun for your children/grandchildren to do this summer? Come join us for "Hands On History" at the Lexington County Museum! This program will take place on July 19th and will focus on our "Historical Pastimes" program. This program will take place in our air-conditioned Hazelius House (aka our tour office). Children will get to handle replica toys and learn about early games, stories, and songs from the 1700s and 1800s. Children will learn how children of the past enjoyed their leisure time.
"Murders and Mysteries" Walking Tour of West Columbia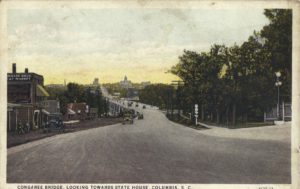 July 27, 2018
8 pm
Tour begins at the West Columbia Riverwalk Ampthitheater
121 Alexander Rd West Columbia, SC
Free to the public
Attendees will learn about some of the spookier and more gruesome aspects of West Columbia's history as we will discuss murders, crimes, and mysteries that occurred along Meeting and State Streets. This free tour will begin at the Riverwalk Amphitheater in West Columbia and end on Center Street. Some uphill walking will be necessary. Because of the mature subject matter, we ask that attendees be over 18 or have parental permission. No reservations or tickets are needed.
Labor Day
September 1 – 3, 2018
The Lexington County Museum will be closed for the Labor Day holiday.