Join us for seasonal and special events throughout the year.
---
POSTPONED -"Murders and Mysteries" Walking Tour of West Columbia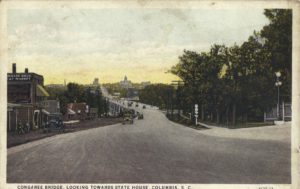 TBD
8 pm to 9:30 pm
Riverwalk Amphitheater
121 Alexander Road West Columbia, SC
Free
Attendees will learn about some of the spookier and more gruesome aspects of West Columbia's history as we will discuss murders, crimes, and mysteries that occurred along Meeting and State Streets. This free tour will begin at the Riverwalk Amphitheater in West Columbia and end on Center Street. Some uphill walking will be necessary. Because of the mature subject matter, we ask that attendees be over 18 or have parental permission. No reservations or tickets are needed.
POSTPONED – "It's All About Herbs" Herb Fest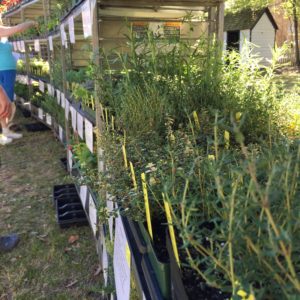 TBD
9 am to 3 pm
Lexington County Museum
231 Fox Street Lexington, SC 29072
Free
Join the Lexington County Herb Bunch on Saturday April 4th from 9 am to 3 pm for the 9th Annual "It's All About Herbs" Festival. Festival admission is free for all. Activities include a plant sale with many varieties of herbs, herb and plant related vendors, food vendors, free herb mini-demonstrations, and a silent auction. The circa 1832 John Fox House on the museum grounds will be open for tours as well. For more information call the museum at 803-359-8369 or contact Herb Bunch member Diane Lucas at dlucas@comporium.net.
Easter Weekend Holiday Closing
April 11 and 12, 2020
The Lexington County Museum will be closed for the Easter Holiday weekend.