Join us for seasonal and special events throughout the year.
---
"Hands-on History" Summer Break Program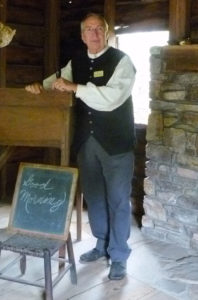 August 17, 2017
10:30 am to 12:00 pm
Lexington County Museum Complex 231 Fox Street Lexington, SC
Free to the public
Looking for something free, educational, and fun for your children/grandchildren to do this summer? Come join us for "Hands-on History" at the Lexington County Museum! The programs will last approximately an hour. August's program will focus on our 19th century one room school. Children will learn about what it was like to go to school in the 19th century. Children will also get to write with a quill pen.
Solar Eclipse Viewing Party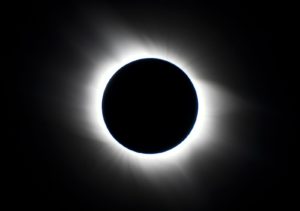 August 21, 2017
11:00 am to 4:00 pm
Lexington County Museum Complex 231 Fox Street Lexington, SC
Free to the public
The Lexington County Museum will host a special viewing party for the upcoming solar eclipse on August 21st from 11 am to 4 pm.
Volunteers from the Astronomy Club of Augusta will be on hand to explain the science behind eclipses as well as to set up viewing stations. They will also treat attendees to stories including: "Leo the Lion, and How He Became a Constellation" and "The Cat in the Hat: There is No Place Like Space." Visitors will have the opportunity to learn about astronomical events throughout Lexington County's history and the way county residents reacted to them. The museum will also have children's programs to teach children about the sun and lighting throughout the history of Lexington and will be giving tours of the museum's ca. 1832 John Fox House. This tour will not only explain the history of the house but will focus on lighting in the 18th, 19th, and early 20th centuries. Visitors will also receive free viewing glasses so that they can safely view the eclipse without fear of damaging their eyes.
Visit the Astronomy Club of Augusta's website (http://www.angelfire.com/ga/astronomyclubofaugusta), the event page on Facebook (https://www.facebook.com/events/106371323364442) or call the museum for more information.
"Murders and Mysteries" Walking Tour

October 28, 2017
8 pm
116 East Main Street Lexington, SC
Free to the Public
Attendees will learn about some of the spookier and more gruesome aspects of Lexington's history as we will discuss murders, lynchings, and mysteries that occurred in downtown Lexington. Because of the mature subject matter, we ask that attendees be over 18 or have parental permission. For more information call the museum at 803-359-8369.