Join us for seasonal and special events throughout the year.
---
Midlands Gives!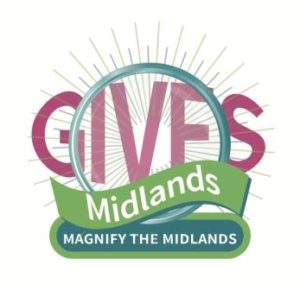 May 1, 2018
12:01 am to 11:59 pm
https://www.midlandsgives.org/lexingtoncountymuseum
Celebrate the Midlands spirit of generosity, and support the Friends of the Lexington County Museum on May 1, 2018 during "Midlands Gives." Midlands Gives is a 24-hour, online giving event sponsored by the Central Carolina Community Foundation that brings the region together as one community, raising money and awareness for local nonprofits in eleven Midlands counties. The Friends of the Lexington County Museum group was able to raise more than $1,200 last year through Midlands Gives. These contributions allowed the museum to continue to offer free educational programs to school groups. Donations went to buy beeswax for candle-making, clay for the Native American program, reproduction shoes for our historical interpreters, and many other much needed materials for use in the educational programs. These are items that we can't afford without the support of members of the public, so please add May 1, 2018 to your calendars and remember to visit www.MidlandsGives.org for more information including what other organizations are participating and how to donate.
Spring Open House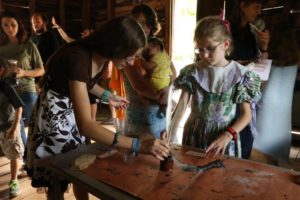 May 6, 2018
2 pm to 5 pm
Lexington County Museum Complex
231 Fox Street Lexington, SC
Free to the public
The Lexington County Museum will host its annual FREE Spring Open House on May 6, 2018 from 2 pm to 5 pm. This event will allow visitors to explore the grounds of the Lexington County Museum and learn about the history of the county. This event will also feature a blacksmithing, soapmaking, bread baking, and cooking demonstration. This is a great opportunity for children and adults to come out and learn about historic crafts. For more information, contact the museum at 803-359-8369.
Family Day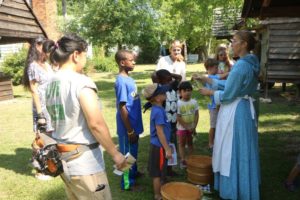 June 23, 2018
10 am to 1 pm
Lexington County Museum Complex
231 Fox Street Lexington, SC
Free to the public
Join the Lexington County Museum as we host our annual Family Day. This event will feature educational programs that are fun for kids of all ages. We'll also host the SC Archeology Public Outreach Division and Congaree National Park staff members. These groups will have activities for children that are educational and fun. Free hot dogs and chips will be served. For more information call the museum at 803-359-8369 or email us at museum@lex-co.com